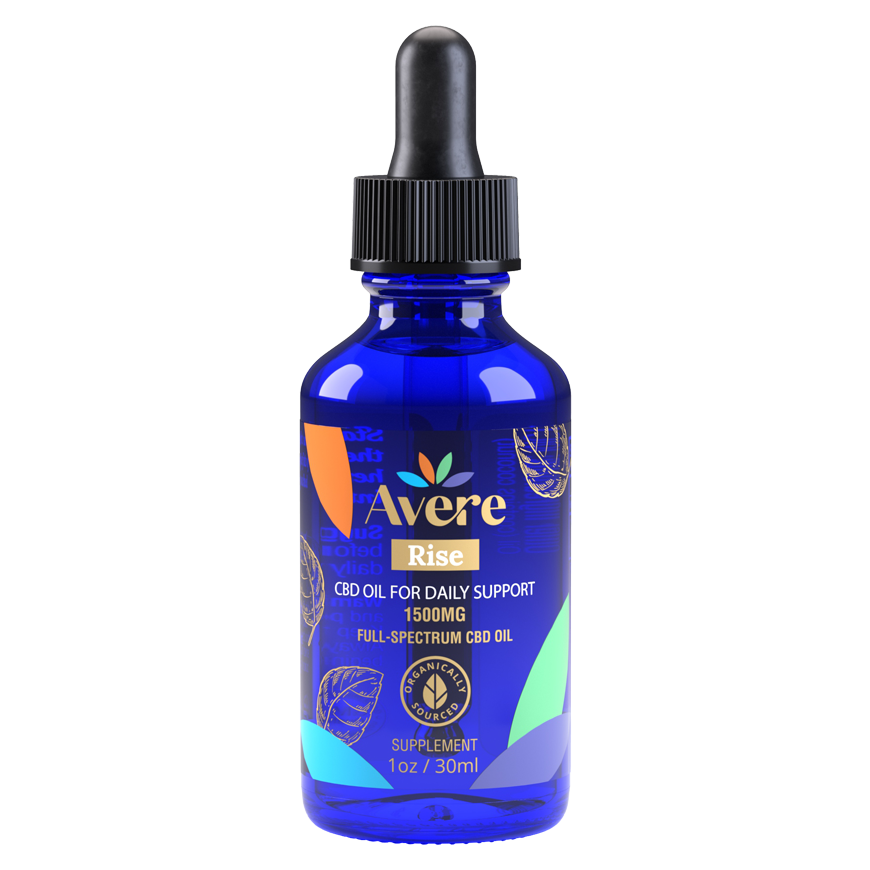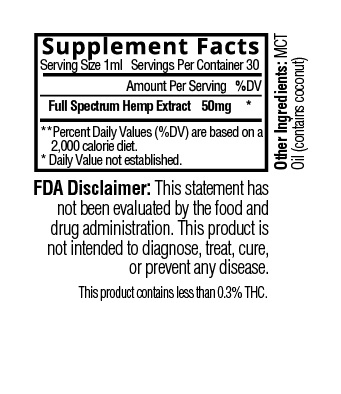 Tincture 1500mg FSO Distillate
Daily Support – Full Spectrum Oil (w/ THC) 

Support your day-to-day with Avere Rise FSO CBD Oil.
Our daily-use Avere Rise FSO CBD oil helps you realign and balance your body's endocannabinoid system for top performance. Designed to help you rise to the challenge at the start of every day, Avere Rise FSO supports your body to reattune for focus, resilience, and peace of mind.
For those who prefer no THC, please see the AVERE RISE Product.
Product Information:
Product type: CBD oil/tincture
Size: 1oz bottle
Serving Size: 1 ml
CBD Concentration: 1500mg
FSO Concentration: ≤ 0.3mg
Origin: Manufactured in the United States
Quality: Avere honors GMP practices at an FDA-registered facility; organically sourced, United States grown hemp, third-party lab tested for purity
Key Ingredients: Full Spectrum Hemp Extract, Fractionated Coconut (MCT) Oil
Avere Rise FSO is created to be taken when you first wake up in the morning for all-day support. When taken as part of your morning routine, our Avere Rise FSO CBD Oil helps you start each day on the right foot and ensure that you can tackle everything on your to-do list.
Most importantly, its long-lasting effects from daily use helps your body's natural endocannabinoid system, which regulates memory, appetite, mood, and discomfort. Try it once and we're sure you will agree that Avere Rise FSO is the perfect way to start your daily routine!
At Avere, we take testing seriously. We meticulously test all of our manufactured products for CBD Content as well as screening for pesticides and heavy minerals. Please click the link for more information on testing.
Avere, LLC CoA