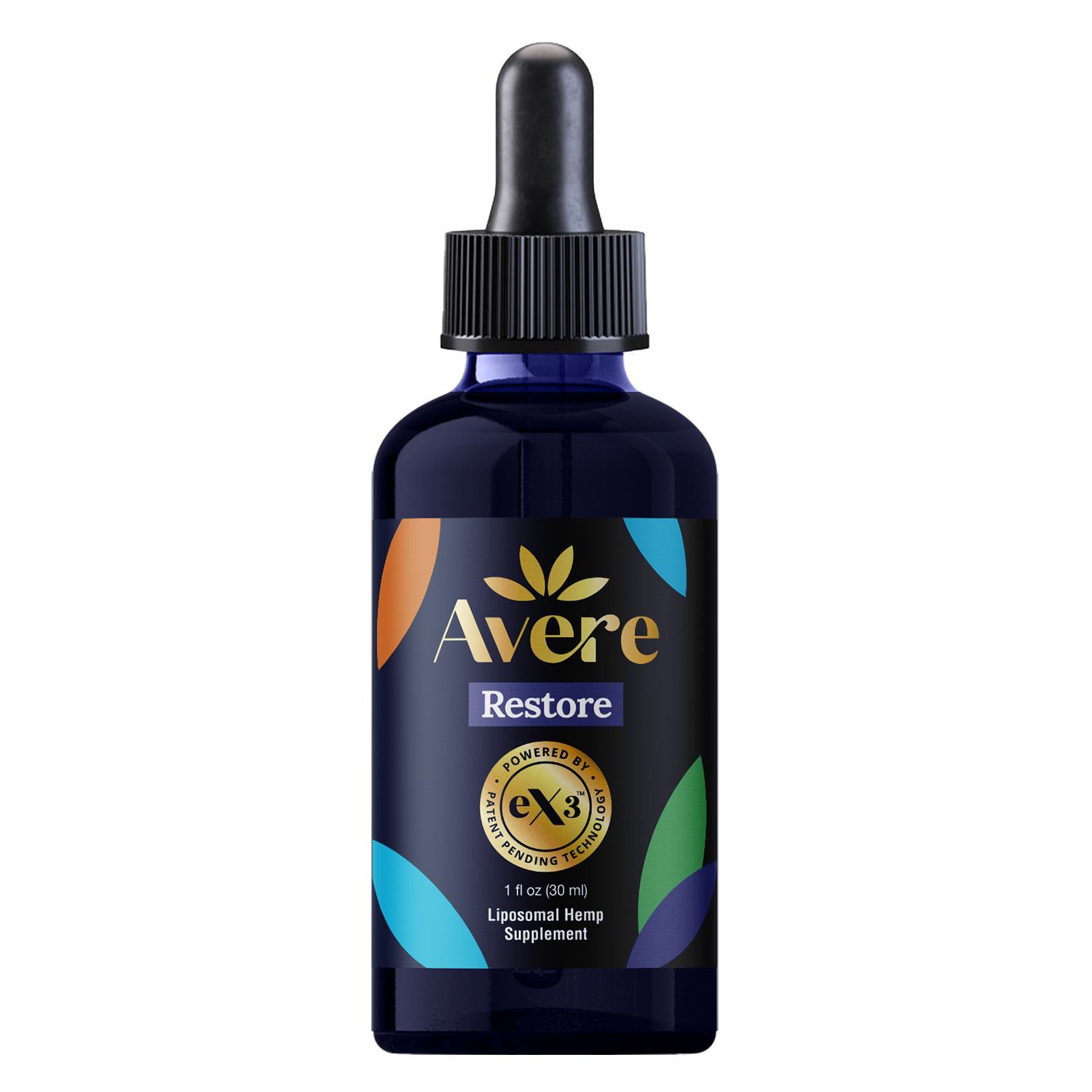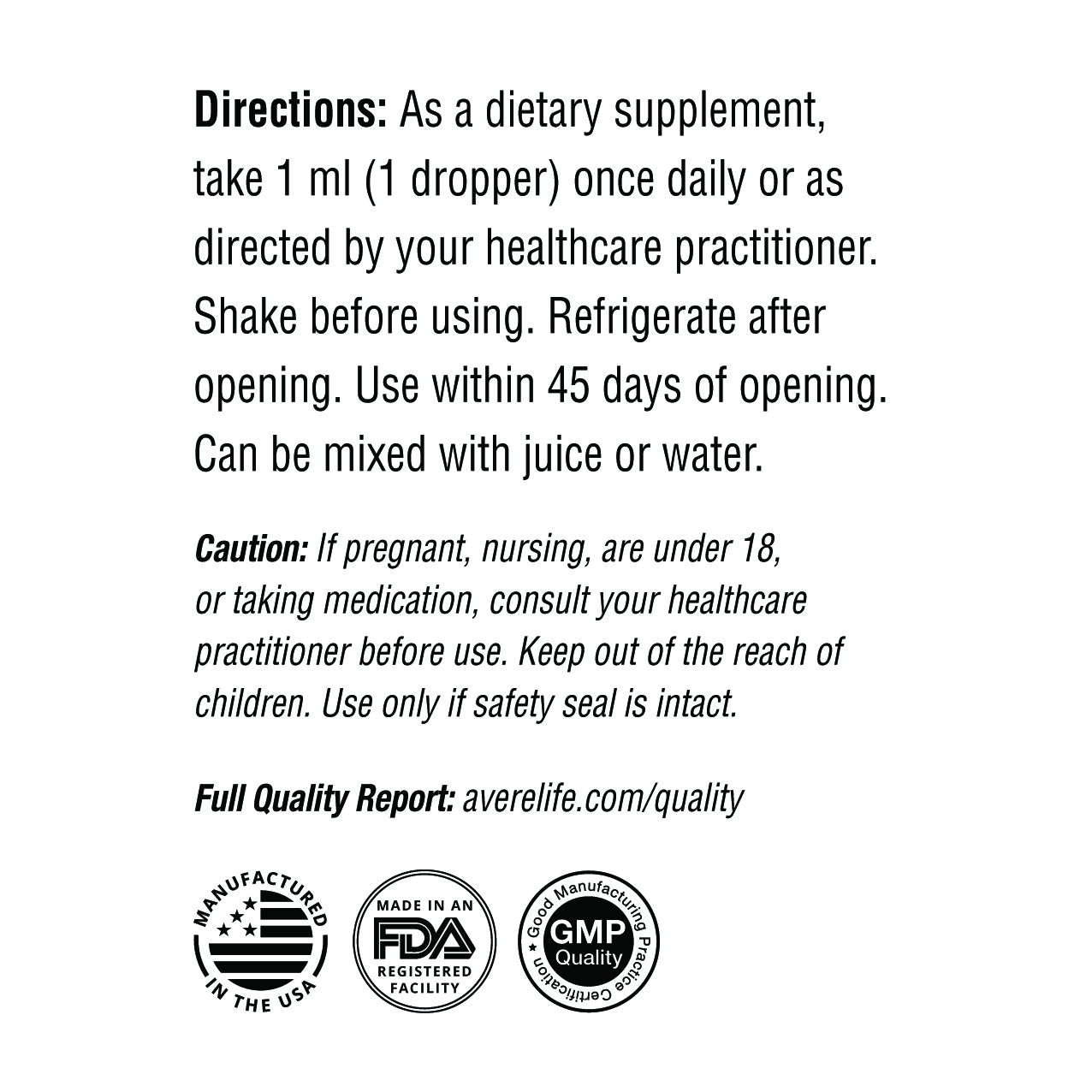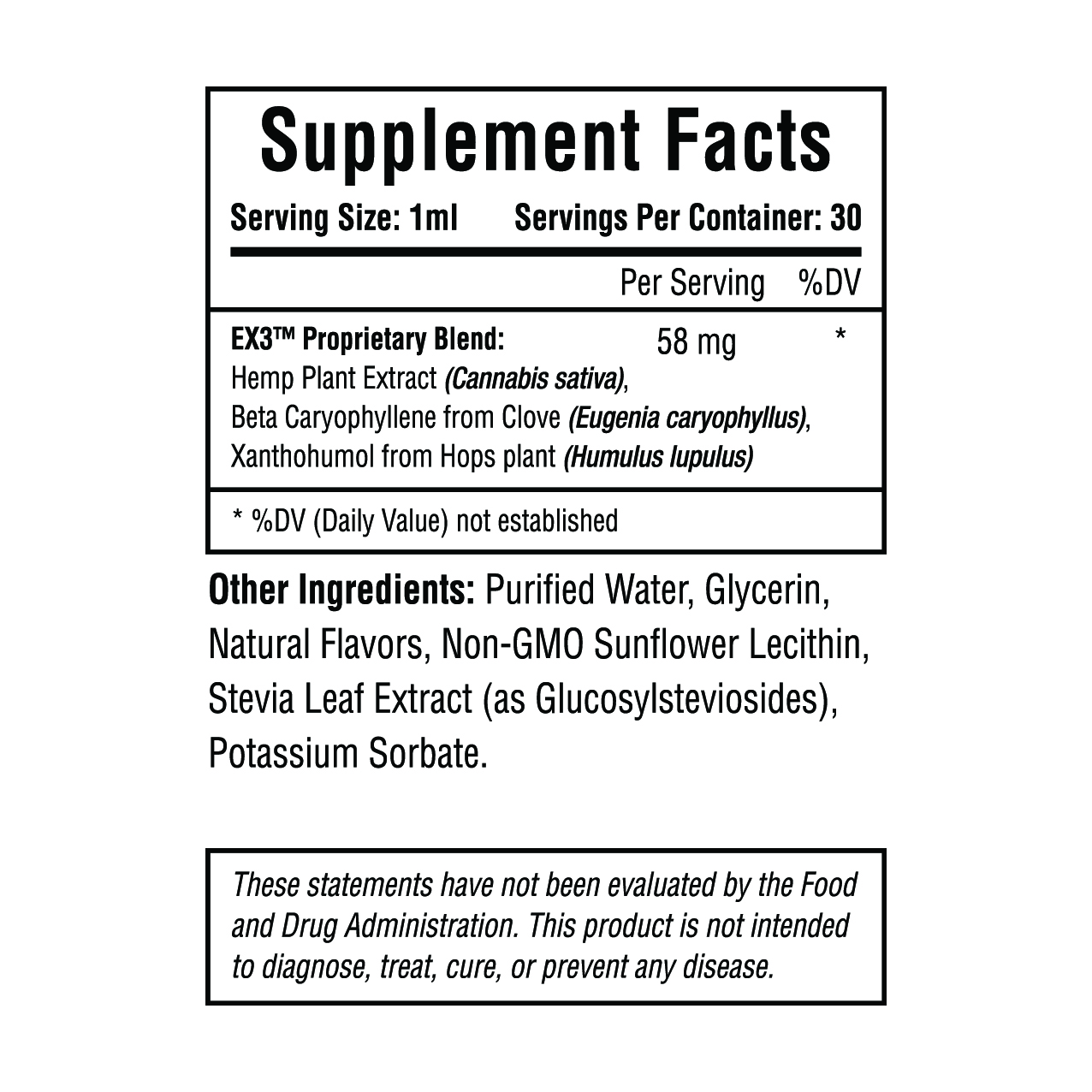 The World's First Functional Antioxidant Wellness Tincture to feature Proprietary EX3 Technology 
Reg retail: $99.00
Wholesale: $74.25

The goal behind the creation of this patent-pending powerhouse was to restore balance to your body's entire endocannabinoid system and your overall well being. To accomplish that, our proprietary EX3TM technology utilizes an amazing liposomal delivery system to make our CBD seven-times more absorbable, while combining the powerful and complementary super-food phytonutrients Xanthohumol and Beta-Caryophyllene to make Avere's CBD even better! 
Now you can go beyond CBD with the world's first functional antioxidant wellness tincture that tastes great and delivers CBD at least seven times better than traditional oral CBD. There's simply nothing like it on the planet. Avere has sourced the highest quality of ingredients obtainable with the goal of creating the best product experience imaginable. You've got to try this for yourself – once you do, we believe you'll want to share it with everyone you know and love.
To learn more about Avere Restore's unique properties:
Product Information
Product type: CBD liposomal tincture

Size: 1oz bottle

Serving Size: 1 ml

CBD Absorption: At least 7 x better

THC Concentration: ≤ 0.031%

Origin: Manufactured in Colorado, United States

Quality: We select manufacturing partners that exceed the requirements for Good Manufacturing Practices and feature organically sourced, USA Colorado grown hemp, third-party lab tested for quality and purity

Key Ingredients: Hemp Plant CBD Concentrate, Beta-Caryophyllene, Xanthohumol delivered through all-natural super-absorbing liposomes
The refreshing citrus flavor and no "oily" aftertaste means you can enjoy Avere Restore any time during the day. Use the included dropper to place a serving directly on or under the tongue, or even mixed with water, making it easy to add to any daily health routine.
At Avere, we are dedicated to product quality. We validate the CBD Content in Restore but also test for pesticides, mycotoxins, and heavy metals. Click the link below for more information on testing. 
View our Certificate of Analysis by clicking the "Quality Report" icon or clicking here → Avere, LLC CoA