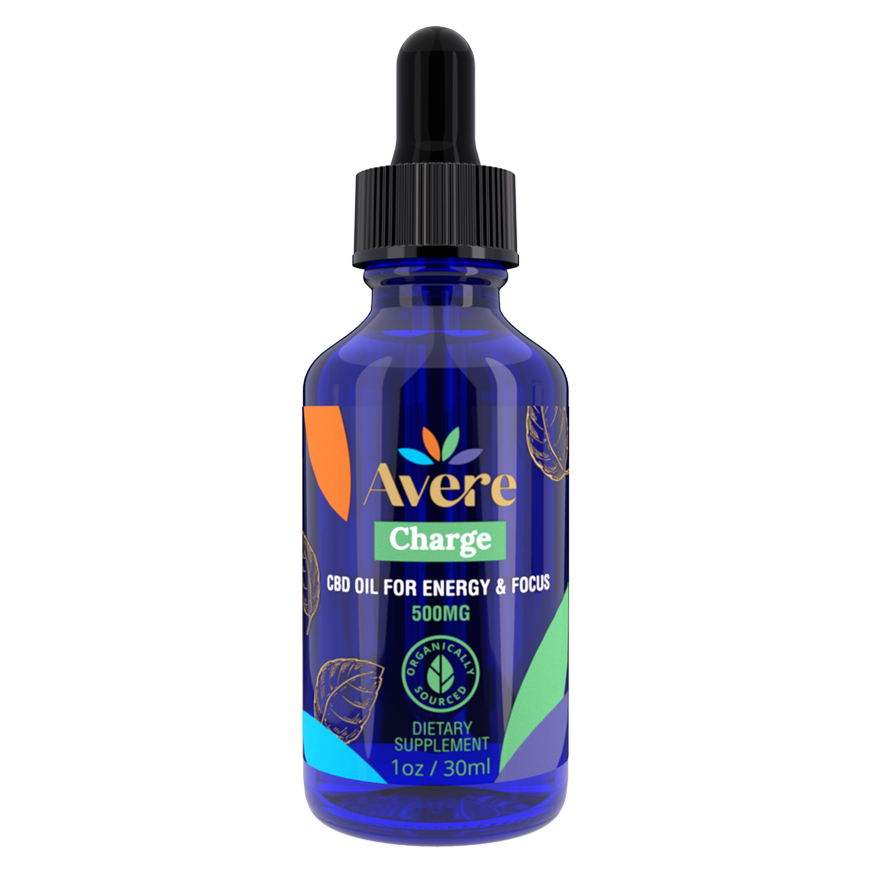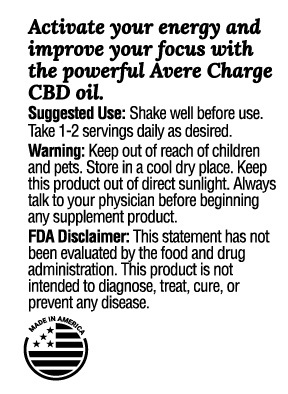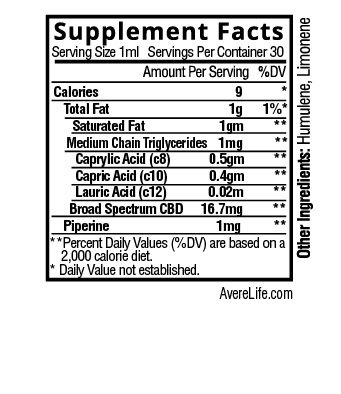 Tincture 500 mg Broad Spectrum Oil
CBD Oil for Focus & Energy

Activate your energy and improve your focus with the powerful Avere Charge CBD oil.
Everyone finds themselves needing a little extra energy from time to time. Thanks to Avere Charge, the focus and energy you need to tackle even the most demanding challenges is now easy to attain. Designed to improve mental clarity while at the same time providing natural, all-day energy, Avere Charge is the perfect product for anyone who needs an extra pick-me-up. MCT oil is used to naturally enhance bioavailability.
Product Information:
Product Type: CBD oil/tincture
Size: 1oz bottle
Serving Size: 1 ml
CBD Concentration: 500mg
THC Concentration: 0mg
Origin: Manufactured in the United States
Quality: Highest quality ingredients, Organically sourced, United States grown hemp; third-party lab tested for purity
Key Ingredients: Fractionated Coconut (MCT) Oil, Broad Spectrum CBD, Humulene, Limonene
Providing improved focus and mental clarity in tandem with a long-lasting energy boost, Avere Charge is the perfect product to help you power through whatever challenges the day brings. Whether you are needing some extra focus and energy to tackle a demanding project or you simply need a little afternoon pick me up, the fast-acting benefits of Avere Charge are sure to do the trick. Say good riddance to mental fog and ensure that your mind is at its sharpest by trying out Avere Charge today!
At Avere, we take testing seriously. We meticulously test all of our manufactured products for CBD Content as well as screening for pesticides and heavy minerals. Please click the link for more information on testing.
Avere, LLC CoA